A GRADE BUILDING & REPILING LTD - REPILING SPECIALISTS YOU CAN TRUST
Servicing Wellington, Porirua, Hutt Valley, Kapiti coast and the Wairarapa.
We can take care of all your house foundation needs.... including general repiling and levelling, earthquake strengthening, bracing, underpinning, deep founded vibra piling and much more. We are Wellingtons ONLY Certified Builder Repilers. As such, we are the only ones that can guarantee our workmanship having it under written by our associations comprehensive industry unbeatable Ten (10) year warranty!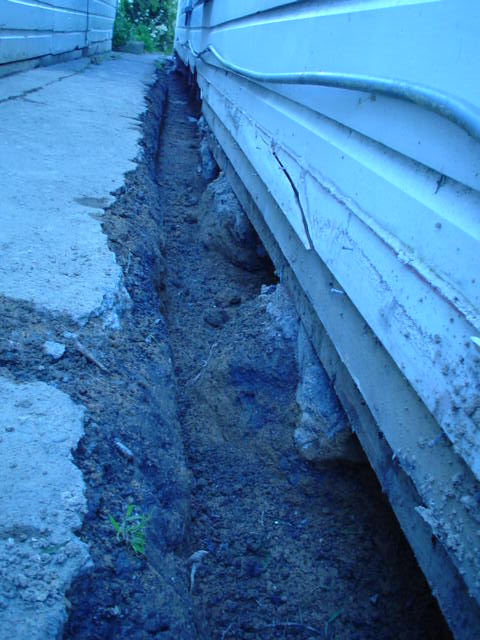 Repiling & Foundations
We can help you with difficult repiling projects requiring specialist solutions, or if you need reliable advice and the job done right.
Specialised foundation underpinning
See the Certified Builder difference for your foundation upgrade. Nothing is to hard or difficult. Tight places our specialty.

Hello and welcome.
I am Robert van Driel, Manager and Part Owner with my wife Anita, of A Grade Building and Repiling. I am a Licensed Building Practitioner and a member of the New Zealand Certified Builders Association.
I pride myself on complete honesty, having a high standard of workmanship with all work carrying the New Zealand Certified Builders Assoc 10/ten year warranty.

Independent Testimonials on www.nocowboys.co.nz
<<< Click this logo for my satisfied customers reviews
"The overall communication and professionalism afforded to me by Robert, and all of his team, were nothing but 100% all the way through. Whilst everything did not go to plan, because of the weather and unforeseen problems (i.e. repiling in bone dry sand is not easy) Robert explained everything to me and we agreed on the best ways forward and the job got
done! I will definitely use Robert and his team again when my next project comes up..." - Stephen
Review posted on www.nocowboys.co.nz - View More